Blogs.
Read about how we are doing, new products, new product features and much more!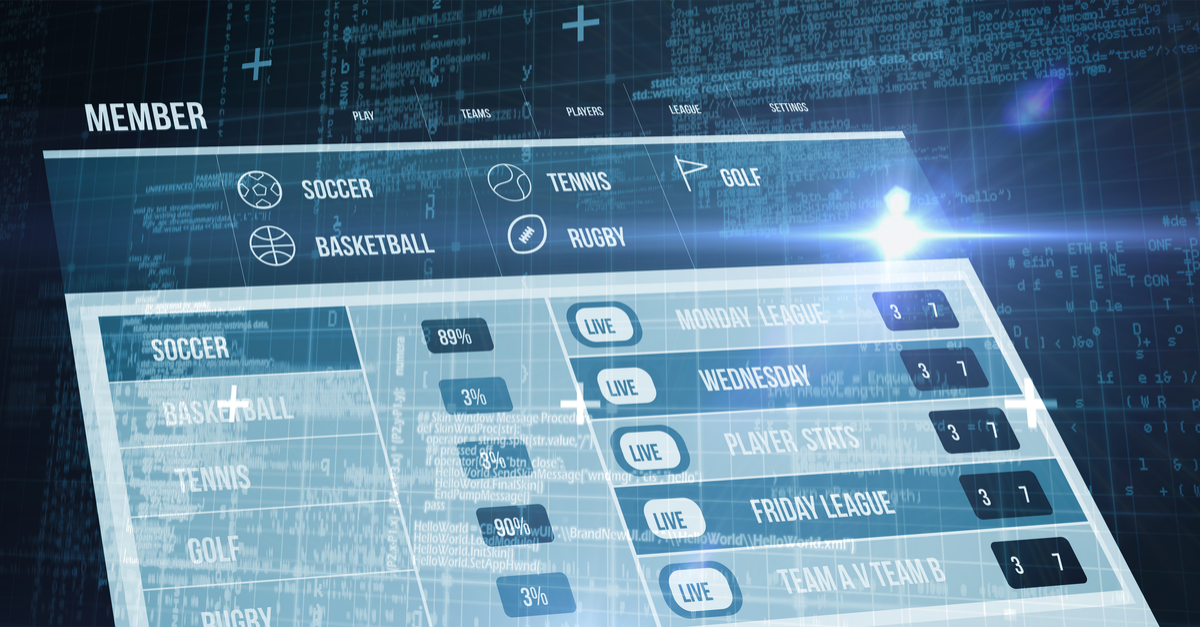 Improved Football Odds Api, Line-Ups features and other upcoming improvements
At SportMonks.com we are always considering evolving our products to give you the best experience while using our sports data. Today we have deployed some new stuff and updated existing features. You can read more about that like for example our improved Odds API in this blog post._
Improved Odds speed and implemented Odd Comparison
Considerable improvements have been made in our pre-match odds data when talking about the speed the odds get refreshed from the bookmakers. Previously you may have encountered odds updating at a lower rate. We have made some big steps and odds have a refresh rate of 30 seconds now!
Next to the improved speed we also launched a new include called oddComparison. This include contains the same structure as the flatOdds and will contain data for over 25 bookmakers in total. Like the name already says, this data can be used to run an odd comparison website. Of course, you are free to do with the data whatever you want! Only reselling is not allowed. We also added the markets and bookmakers query string attributes with accept a comma separated list of ids so you can easily filter the odds now.
Line-Ups with X-Y Coordinates
Maybe you already noticed this feature, but we recently added the X-Y Coordinates to the Line-Ups to give you the possibility to build your perfect Line-Up graphics. Each X and Y Coordinate represent the exact player position on the pitch.
The New Cricket API
Most of you probably have already seen it on our website! We are very proud with the launch of our Cricket API. This API covers data for more than 30 leagues and provides you with super-fast updates, ball by ball commentaries, bowling and batting scoreboards, teams & squads and many more data points. An API reference guide can be found at https://docs.sportmonks.com/cricket. The API tester and more information will be launched late January 2019.
What To Expect?
Prediction API
To follow-up on the Odds updates, the Dev Team has also started the work on a new feature which will be added to the Football API. In Q1 of 2019 we plan to launch the Prediction API. With this we hope to provide you our thoughts about for example who will probably win the game. But it will also include other data points that help you in your betting experience. The betting Prediction API can be added to your current plan as an additional feature! More on this will follow soon.
Updated Documentation
To help you kick-start your implementation even faster we have decided to completely redesign our documentation pages. As part of that we already launched separate API reference guides which can be found at https://docs.sportmonks.com/football, https://docs.sportmonks.com/cricket and https://docs.sportmonks.com/formulaone/. In addition our in site testing functionality is currently being rebuild, which makes it easier to find your historical API calls, download responses and a lot more.
Kit Colours
As part of our mission to provide you the best Football API for an affordable price we also started the implementation of providing information around kit colours of the home and away teams. This new feature will be launched mid or late-March.
Video Reference Assistant (VAR)
New this season, in many leagues, is the Video Reference Assistance (VAR). This has no direct effect on the behaviour of the API but we see a lot goals and cards get reverted leading into removed events. To provide you with an even better experience we will implement information when the VAR is becoming active. More info about this feature will come in March 2019.
Build amazing products with realtime sports data.
Get started with our 14-day free trial, and experience blazing fast livescores.
Get started